Goa, the land of beaches, is not just another travel destination, but a brand in itself. Crammed in this small geographical area, lie many contrasting landscapes, centuries-old human settlements and diverse cultures. If you are planning a vacation in this wonderful coastal state of India with Goa Tour Packages, here is a list of options that can be a part of your itinerary.
Beaches

The landscape of Goa is filled with picturesque beaches perfect for both laid-back holidays and fun-filled aquatic adventures. You can spend your day watching playful waves gently lapping over the white sands, collecting shells or sunbathing in one of these beaches. Calangute, Baga and Anjuna beaches in North Goa, with their vibrant night clubs, psychedelic parties and peppy live music, are ideal destinations for party animals. However, if you are a sports freak, you will find plenty of opportunities to go swimming, skiing and scuba diving in the Arabian Sea. Marvel the beauty of these scenic beaches with Goa holiday packages.
Food

Similar to its landscape, Goan cuisine, has many flavours and tastes. A unique blend of cultures, from Hindu origins to Portuguese colonisation, contributes in the making of these exotic delicacies. Seafood is the pride of this land, featuring in the local dishes as Kingfish, Pomfret, Shark, Tuna and Mackerel. Coconut, rice, intense tropical spices and flavours are its main ingredients. Food lovers can head to the streets of Panjim to enjoy mouth-watering Goan dishes at some of the finest restaurants. If you are the experimental type, explore the street stalls of Palolem, Baga and Candolim beaches for exquisite dishes prepared from the fresh sea creatures.  
Water sports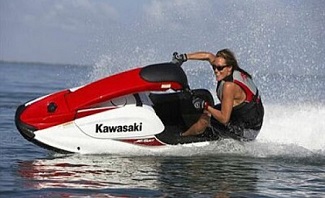 A variety of water-based sports is also available in this coastal state. Its Dona Paula Bay is claimed to be an ideal location for beginners for windsurfing, a special combination of surfing and sailing. Dinghy sailing, also called beer and sandwich sailing, is another popular sport that can be enjoyed at this bay. Tourists can hire dinghies as well as an instructor for their first sail in the crystal waters of the Arabian Sea. Scuba diving is another major attraction of Goa. Although coral reefs are not a remarkable feature in this region, it has a rich marine life worth exploring. Speed lovers have a variety of opportunities, ranging from water skiing to water scooter rides, for a thrilling venture into the sea. If you are not an acrophobic, parasailing over the sea, with a picturesque view of the scenic beauty is a good idea. You will find many hotels and shops on the beaches that rent the necessary equipment for indulging in enthralling aquatic sports.
Other attractions

Besides its stunning beaches, Goa is dotted with numerous other attractions. Its religious heritage of magnificent churches and temples are worth paying a visit. The Se Cathedral is one of the most imposing structures here that overwhelms tourists with its grandeur. You can also visit the Shanta durga Devi Mandir, which displays a fusion Indian and Portuguese architecture, and the ruins of the St. Augustine church – a lofty tower defying the inconsistencies of weather. The state is also endowed with a rich biodiversity.
Explore the Sacred Groves of Bamba, a centuries-old abode of rare medicinal plants; the Cambarjua Canal, a vibrant mangrove habitat; and the Salaulim Dam, popular for its scenic surroundings. If you want to explore the traditional past of Goa, stopover at the Heritage Village, located in Loutolim. Set in eco-friendly surroundings, it will give you a taste of the local culture and lifestyle. Many Goa vacation packages are available for tourists, who want to explore this glamorous destination.