Thailand, a country with full of diversity. It's a Southeast Asian country with lot of stunning places to explore. It includes lot of tropical beaches, markets, national parks and ornate temples displaying figures of Buddha.
This country is blessed with exhilarating adventures of a lifetime.
Here is a Thailand bucket list of activities that you cannot miss out on!
1. Visit an Elephant Sanctuary
When in Thailand, visiting an elephant sanctuary is an experience you can't miss out on! Although there are many to choose from, Chiang Mai's Elephant Retirement Park is the best one to visit.
Here, the elephants have a nurturing environment free from neglect, giving them feeding times and mud baths instead of confining them to elephant rides. The park has strict guidelines against elephant rides, but you can go on walks with them and feed them food supplied by the staff.
You must come and experience this beautiful sight of a sanctuary and see the elephants roaming around freely as they should! The sanctuary is so peaceful and heartwarming, it's an absolute must-do when visiting Thailand.
2. Explore Doi Inthanon National Park
Located in Chiang Mai, Doi Inthanon National Park is a great place to explore and one of the most popular in Thailand.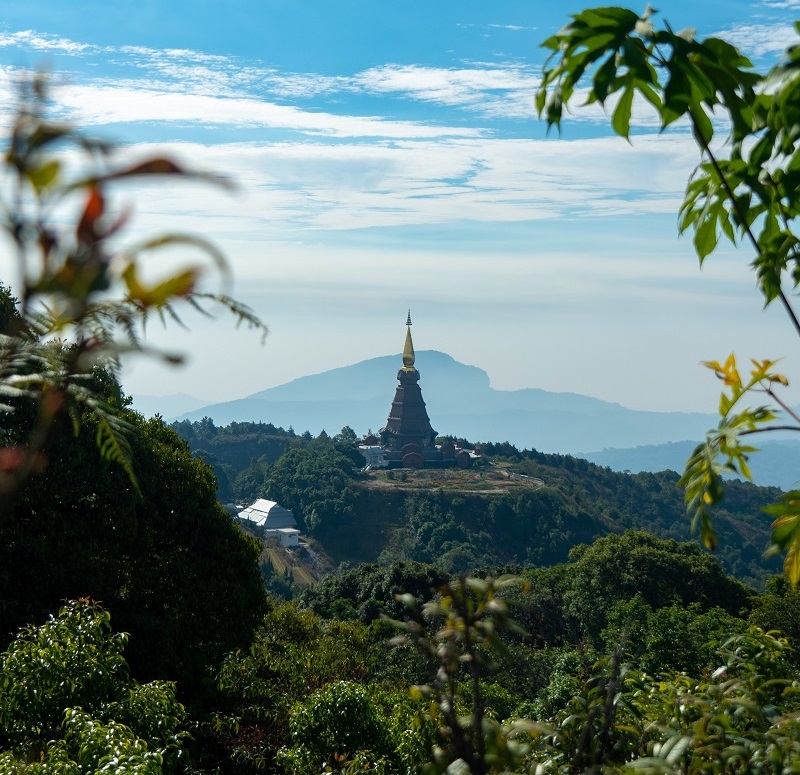 It's famous for its waterfalls, trails, viewpoints, and is home to Doi Inthanon – the country's highest mountain, which is 8,415 ft high! The summit of Doi Inthanon is the most popular spot in the park, because of its great view that's perfect for watching the sunrise.
There's so much to see here, but you cannot miss out on the Mae Ya Waterfall – one of the most beautiful waterfalls in Thailand that you must see for yourself!
3. Scuba dive in Koh Tao
Koh Tao is known for its impressive marine life, making it the scuba diving destination of choice in Thailand! Koh Tao's coral reefs are home to turtles, stingrays, reef sharks, barracudas, and whale sharks – you just cannot miss out on this amazing underwater experience.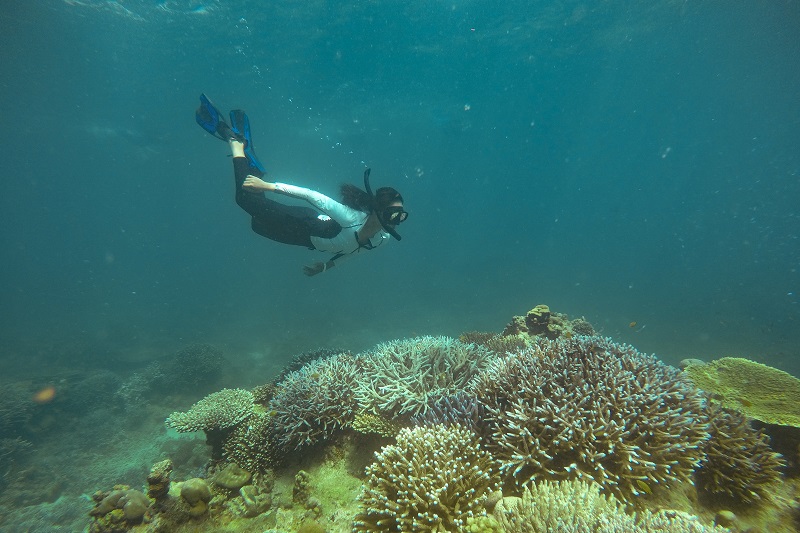 Some popular dive sites to check out are the underwater sculptures of Oceans Utopia, the wreck of HTMS Sattakut, Japanese Gardens, Lighthouse Bay, and Chumphon Pinnacles.
4. Rock climb in Krabi
Thailand is one of the world's best places to learn how to rock climb, so it is a must on any Thailand bucket list!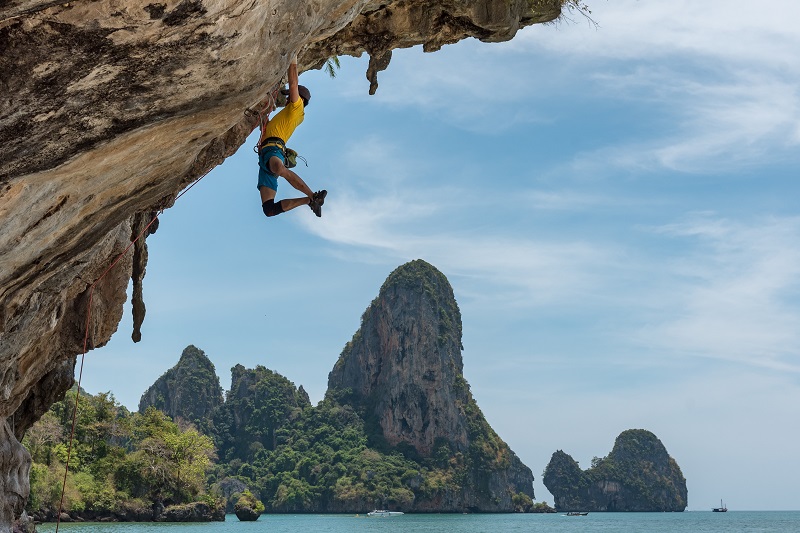 Krabi, in the south of Thailand, is a rock-climbers haven. The steep, towering limestone cliffs that stick out of the Andaman Sea give you stunning sea views when climbing.
5. Tour the temples in Chiang Mai
Chiang Mai is a great city to explore and full of culture; it's known for being home to hundreds of elaborate Buddhist temples, whose architecture is amazing!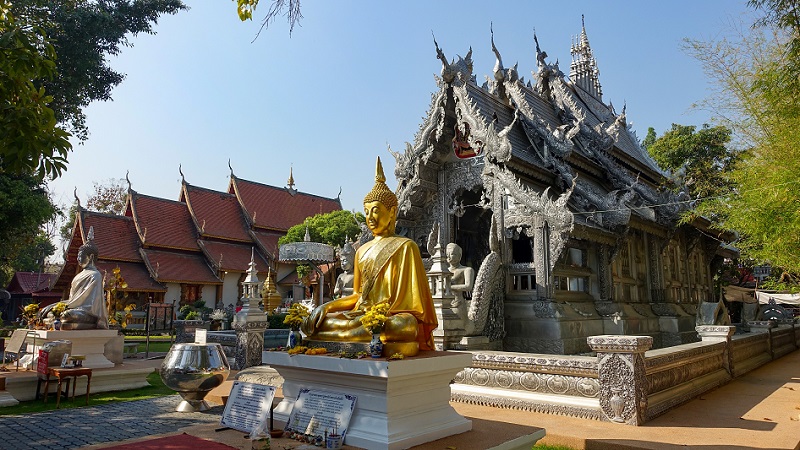 When visiting Thailand, you must tour the beautiful temples in Chiang Mai! Some of the great ones you should check out on your visit are Wat Lok Moli, Wat Chiang Man, Wat Umong, and Wat Phra That Doi Suthep.
6. Go Snorkelling
Thailand is a snorkelling paradise, with beautiful beaches, pristine waters, and an abundance of spectacular, colourful marine life. Dive in and discover the beauty beneath the water's surface around stunning Thai Islands such as Phi Phi Islands, Ko Tao, Phuket, and Ko Samui – the best islands for snorkelling!
When visiting Thailand, you must go on a snorkelling adventure so you can explore the beautiful coral reef – full of plenty of tropical fish.
7. Island hop in Phuket
Island hopping is a must when visiting Thailand, and Phuket is the perfect place to do it as there are so many surrounding island clusters to explore!
The most popular areas and islands to visit in Phuket are Phi Phi island (where 'The Beach' was filmed), Phang Nga Bay (James Bond Island), Similan Island, Racha Island, and Coral Island. The best way to see them all is by going on a tour.
There are plenty of activities to do whilst exploring around the island such as diving, snorkelling, canoeing, swimming, and fishing!
8. Hike in Khao Yai National Park
Khao Yai is considered one of the best (and largest) national parks in Asia and is full of breathtaking views, nature, and adventure. One of the things it's best known for is its adventurous hiking trails!
There are five main hiking trails through the forest, each equally as great as the other. When visiting Thailand, you must come and explore Khao Yai National Park and the great hiking adventures they offer!
9. Visit Phuket's Big Buddha
Thailand is full of Buddha statues, and the Big Buddha in Phuket is definitely one you should see! Phuket's most popular landmark, the Great Buddha of Phuket, is a 148 ft tall giant white marble statue. It is perched atop Nakkerd Hill and overlooks beautiful views of Chalong Bay. It is one of the most popular attractions for visitors when travelling to Thailand, so don't miss out!
10. Explore Angthong National Marine Park
Angthong National Marine Park, famous for its untouched natural beauty, is a place you must visit when in Thailand! It is a string of 42 tiny islands full of amazing things to explore like rocky caves, limestone cliffs, lakes, waterfalls, white-sand beaches, coral reefs and hiking trails.
11. Visit a floating market
Thailand is well known for its floating markets, and there are so many to choose from! Damnoen Saduak in Bangkok is undoubtedly the largest and most well-known floating market among locals and travellers.
You must head on over and experience the interesting atmosphere of this floating market, full of souvenirs and Thai dishes.
12. Swim in the emerald pool
The Emerald Pool is a real beauty of nature, a must-visit location in Thailand! This beautiful blue lagoon is located in the forests of Khao Pra-Bang Khram Wildlife Sanctuary, and changes colour based on the temperature. A perfect way to relax is by taking a dip in the refreshing water.
13. Experience a Full Moon Party at Ko Pha Ngan
Taking place each month on the night of the full moon, travelers come from all over the world to come to this crazy party! The beach is lined with bar stalls selling fun drinks and blasting dance music. You must join in and enjoy this wild and festive atmosphere!
Never miss this list to taste the best flavors of Thailand.
HAPPY TRAVEL!
Content help
This amazing article was written with the help of Dani Andrews, a Travel Expert for Touring Highlights.