National Parks in the United States are stunning, magnificent, and equally amazing. Picking which park to visit is little more than personal preference as, there is a park for everyone but, the communities near them are not created equal. Now, I'm not saying any of the villages bordering the Land of the Free's wild places are bad, per se, some are just…better.

I have made it my life's goal to visit all 62 locations designated as "National Parks" in the United States. In that pursuit, my wife and I have stayed at many wonderful little towns, met hundreds of unique people, and had more misadventures than we can count. While we love the parks themselves, often our most lasting experiences come from the communities that are nestled up to the park's borders.

In the interest of providing you with the same opportunity to create your own unforgettable moments, allow me to guide you to the five quintessential communities near some of the United States' greatest national parks.
5. Hanover, Pennsylvania – Gettysburg National Military Park.
One would think that, when visiting Gettysburg National Military Park, staying in Gettysburg would be the natural choice. Gettysburg, Pennsylvania is beautiful and awash with history and nature but, it is also flooded with tourists and Civil War buffs. It seems like everyone wants to stay in Gettysburg. That's exactly why I avoid it.

Don't get me wrong, I like to do the normal tourist things like everyone else but, I also like to get off the beaten path. Hanover is the perfect spot for that.

Hanover rests just 30 minutes from Gettysburg and, though technically a borough, the community touts all the amenities of a much larger city like chain grocery stores, hotels, and even suburb-like neighboring communities. In contrast to that, it also boasts quaint coffee shops, cozy bed and breakfasts, and pubs that transport you back to the 18th century.

Best Stay: The Altland House – Just about 15 minutes north of Hanover, their rustic rooms, welcoming staff, and to die for food, makes the price point (~$130) and drive totally worth it. Make sure to try Chef Colby's Maryland Sea Scallops. Worth. Every. Penny.

Best Coffee: Merlin's Coffee – This charming little café nestled on the corner of Franklin and Exchange is the perfect spot to grab a fresh ground brew, have a seat on the deck, and enjoy the fresh Appalachian air. Make sure you tell Emily "Chace and his wife say hi!"

Best Pub: Warehouse Gourmet Bistro & Brewpub – Walking into the Warehouse, you feel like you might catch a glimpse of Benjamin Franklin at a corner table. This two-story bistro (downstairs) and brewpub (upstairs) perfectly retains the historic feel of Hanover, while boasting the title of Hanover's first brewery. Give Screaming Peacock Porter, an homage to co-owner Keith's art gallery, a try while soaking in the stonework and home-like environment. Just make sure it's before dinner!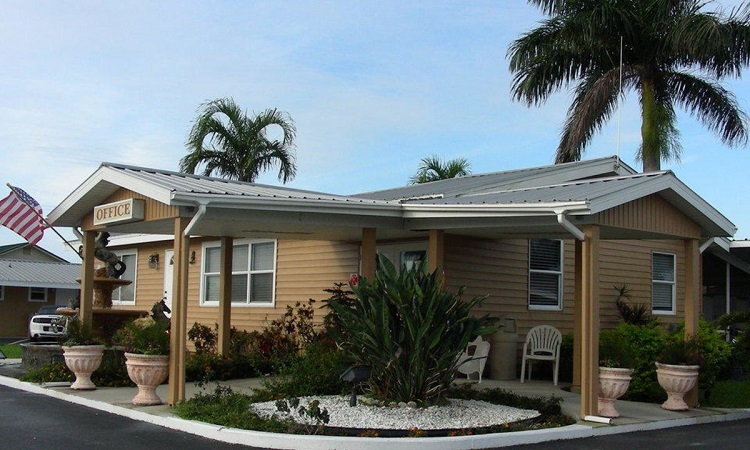 4. Everglades City, Florida – Everglades National Park
Going to the 'Glades', as the locals call it, can often be a surreal and…well, incomparable experience. Films and television have created a distinct image for swamps: Gator infested, stagnant, soupy pits that are good for little else than hiding bodies. I assure you that the Everglades will make you rethink that image but, I'm not here to sell the park (you can check out my other articles for that).

At a sprawling 1.5 million acres, the number of cities you can visit around Everglades National Park are nearly as numerous as the helicopter-sized mosquitoes. One, however, has always stood out to me.

Founded in 1873, Everglades City serves as the home of the Gulf Coast Visitor's Center for Everglades National Park. With a population of just 400 the city is quiet and not overcrowded yet, filled with unforgettable experiences and welcoming faces. Despite its conspicuous location, perfectly adjacent to the park, and its visitors center host status, the city has remained a largely undiscovered treasure of South Florida. Without a doubt, its southern charm and backwater feel make Everglades City the ideal park city.

Best Stay: Everglades City Motel – Pulling into the parking lot, a distinct roadside motel vibe overcomes you. That feeling, coupled with the wildly modern rooms provide for the best everglades experience you can possibly imagine. Check-in is about a half mile down the road at the motel's partner location, the Ivey House Everglades Adventure Hotel, kind of charming small-town touch if you ask me. Once you have checked in and driven the 3 minutes to the actual motel, you will enjoy clean, comfortable rooms adjacent to the swamp, airboat tours, swamp buggy rides, and alligator shows! The motel even offers river access if you happen to be traveling with a boat.

Best Meal: City Seafood – This extraordinary little waterfront spot is part restaurant, part seafood market, part souvenir shop, part travel agency. Though famous for their fresh-caught stone crabs, if it swims or hops around the Everglades, City Seafood catches and cooks it. From gator to frog to lobster, this island-themed den of uniqueness has something you will love. Grab a cold beverage and a waterfront table and order their fried frog leg appetizer and, if you are visiting between mid-October and May, an order of stone crab claws with City Seafood's savory special dipping sauce. Odds on, you won't need to order more after that but, if you do, I highly recommend tucking into a cracked conch sandwich, the tender slightly salty meat, coupled with the perfectly sweet house tartar sauce slathered all over the crunchy hoagie bun will leave you wanting to eat in the swamp forever.
3. Fort Klamath, Oregon – Crater Lake National Park
Crater Lake rests comfortably atop my list of favorite places I have visited. Everywhere you look you are met with truly striking vistas and impossibly blue waters. But the park presents a unique challenge for visitors, it is surrounded by national forests and wildlife preserves and, given how long much of the area has been protected, very few communities have sprung up in the area. With that in mind, the simple fact is, if you want to avoid tourist-saturated cities, you are going to have to do a bit of driving for most amenities.

Now that we have the disclaimers out of the way, lets talk about my favorite mountain town ever. Founded by the army in 1873, Fort Klamath is nestled half-way between Crater Lake and 61,000-acre Klamath Lake, 15 minutes from the amenities of Chiloquin, and 40 minutes from bustling city of Klamath Falls. There are no restaurants, no gas stations, and only three places to stay, and that's why the village is perfect.

Setting at the intersection of Crater Lake Highway and Volcanic Legacy Scenic Byway, there is a minor amount of traffic but the soothing sounds of the winding Wood River and the still, starry nights, more than make up for any sound pollution. The best part though, is the folks you'll meet.

Many mountain towns have that distinct "Ya ain't from 'round here are ya?" feel to them but Fort Klamath is not one of those towns. Locals are happy to tell you what sites you should check out, what roads are the prettiest to drive, and where you should head to see the most wildlife. The calming rural setting and the welcoming faces have led me to fall in love with Fort Klamath.

Best Stay: The Aspen Inn – Heidi has owned the inn since 2003 but, the buildings have been there much longer. Just feet from the Wood River, the Aspen Inn offers A-Frame cabins, standard rooms, suites, and the historic Fort Klamath Wagon House as a two-bedroom home-away-from-home. No matter which option you choose, the Aspen won't break the bank and the picturesque views and fresh air will have you imagining the next time you get to come back before you even leave.

Best Breakfast: The Potbelly Café – There is something truly special about eating a hearty breakfast with a hot cup of coffee on a crisp mountain morning and nowhere near Crater Lake is a better place for just that than The Potbelly Café. Snake your way through the forest to nearby Chiloquin and find the local post office. Why the post office? Well, the Potbelly shares a building with it, that's why. Saunter in and have a seat at the community table in the center of the coffee shop and enjoy a hot cup o' joe and conversation with Dana and her regulars. The warm attitudes and great prices make the homestyle meals served up by the Potbelly crew even more satisfying. If you like a big breakfast, grab yourself a Gravel Pit, the fresh made biscuit with scrumptious breakfast sausage and two eggs all smothered in homemade gravy and cheese will keep you full for pretty much the whole day.

Best Pie: Beckie's Café – Listed on the National Register of Historic Places, Beckie's Café hasn't stopped satisfying park goers since it opened in 1926. Located about 45 minutes from Fort Klamath, Beckie's is worth the drive. Now, you can order any meal you want at this rustic, resort restaurant but, the first time I had one of their made-from-scratch pies, I was over the moon. Their seasonal huckleberry pie is an Oregon staple and framed by flakey pie pastry, with a dollop of fresh crème on top, you'll never want to leave.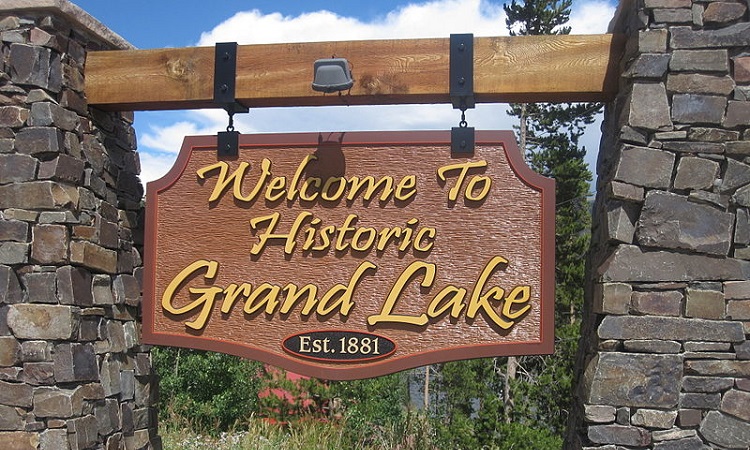 2. Grand Lake, Colorado – Rocky Mountain National Park
Rocky Mountain National Park is overflowing with wildlife and some of the most beautiful views you will see in the lower 48. Unfortunately, this means that the park and the communities on its borders are overflowing with tourists and sight seers as well. No trip to the park is complete without a visit to Estes Park, on the east side of the park but, everyone knows that, and that's why I head to Grand Lake first.

Surrounded on three sides by RMNP, Grand Lake was little more than a trading outpost prior to its incorporation in 1944. Situated more than 8,000 feet up in the mighty Rocky Mountains and adjacent to the largest natural lake in Colorado, with crisp air and abundant sun the city is the perfect mix of rural charm and tourist town.

Don't get me wrong, you are not going to be able to completely avoid the stereotypical tourists sporting oversized hats and fanny packs (definitely not describing myself) but, thanks to Grand Lake's relative isolation, you'll see far fewer. Plus, the city's pure charm will have you ignoring everyone else anyway.

Many of Grand Lake's streets are barely wide enough for one car, and a good number are just dirt paths. It's not uncommon to see a cow moose and her calf meandering their way to the lakeshore, a heard of elk grazing along the banks of the Colorado River, or big horn sheep causing a traffic jam. And winter at Grand Lake is truly like stepping into a snow globe. Basically, this stunning little mountain village is the perfect place to stay in colorful Colorado.
Best Stay: Lemmon Lodge– Though a bit on the pricy side ($140-$235, depending on when you visit) the cabins at Lemmon Lodge are perfect for any national park wanderer. You can choose between relatively new construction cabins or cabins that make you feel like you stepped back in time to the 1880's. Usually, I'm not one to pay more than about $110 per night for a stay because I firmly believe some of the best travel experiences come from the people that you meet at less expensive accommodations but, Lemmon Lodge's proximity to the lake, North Inlet stream, and the park itself, make it wholly worth every penny. They even provide access to a private beach on the shore of Grand Lake. I've found the lake is never warm enough to swim in but, sitting on the shore as the sun rises and sipping a cup of coffee with my wife is a memory seared into my brain.

Best Cup of Coffee: The Wake Coffee Shop – Have I mentioned how much I love a good cup of coffee and fresh mountain air? Assuming I have, this lakeside coffee shop is the best place in central Colorado for just that. Just around the corner from Lemmon Lodge, down one of those small-town dirt roads I mentioned earlier, is the Grand Lake Marina, and in that is the Wake Coffee Shop. Aside from using a wildly clever play on words, they also use fresh locally ground coffee beans and fresh crème to deliver beautiful latte art that makes you want to just set and admire it. Once you muster up the courage to disturb the art and take a drink, you'll be wrapped up in a comforting blanket of java perfection. Honestly, the quality of the coffee and the humungous breakfast burritos are reason enough to visit but, being able to set on the covered deck and enjoy the refreshing breeze off of the lake and the breathtaking beauty of the mountains makes it essential.

Best Brew: World's End Brewpub – Nothing quite hits the spot after a long day of hiking and sightseeing in the park than a cold beer and a good meal. The World's End will easily satisfy both of those cravings. This family owned craft brewery and limited menu restaurant provide a friendly and relaxing environment to enjoy a good brew and a brat. The staff and owners are more than happy to recommend the perfect beer to drink alongside your elk brat, and they know what they're talking about. Now, their beer list rotates constantly, so it's a moot point for me to recommend a beer, I'll leave that to the experts but, I will recommend the Wild Game Bratwurst. I had the elk jalapeño cheddar and my wife had smoked bison, both with sour kraut of course. Each was perfectly cooked with a wonderful crispy casing, juicy flavorful interior, and perfect crusty roll-style bun. The smokiness of the bison brat perfectly complimented the kraut and the cheddar in the elk brat was given just the right bite by the jalapeños. World's End Brewpub is a must when visiting Grand Lake.
1. Bigfork, Montana – Glacier National Park
Glacier National Park holds the distinction of being the only national park that the United States shares with our northern neighbors, named Waterton Lakes National Park in Canada. Around this massive and magnificent park are a plethora of breathtaking little mountain towns. From Kalispell to East Glacier Village, you really can't go wrong when picking somewhere to stay and explore but, Bigfork stands out.

Resting at the convergence of the Flathead and Swan Rivers and the shore of the utterly massive Flathead Lake, Bigfork is only 45 minutes from the West Entrance of Glacier National Park. Trust me, you won't even notice how long the drive is thanks to the sights of north-central Montana. We went to the area for the first time to spend a week in the park but, Bigfork drew us in and we only spent two days at the park, opting instead to spend most of our time in the quaint little village.

From film festivals to whitewater rafting to amphitheater concerts by the river, there is literally something for everyone in Bigfork. The stone and wood monoliths towering above you and the subtle sent of the lake whispering all around are wholly relaxing experiences that give the area that unique feeling of being…home.

Best Stay: Bridge Street Cottages – Perfectly placed on the banks of the Swan River, Bridge Street Cottages is a delightfully charming place to call home while you visit Montana. Again, this particular place is not in the price range that I typically try to stay in but, by booking on their site we were able to get a 50% off coupon, which is nothing to scoff at. Other than the inviting atmosphere, private cabins, and exemplary staff, the cottages also are just a few minutes' walk from the shops, restaurants, and bars of downtown Bigfork, yet maintains a uniquely isolated feel.

Best Fruit Stand: N/A – Rarely do I ever not make a recommendation, but this is one of those times. If I can be honest, a big reason for my lack of recommendation, is the fact that not a lot of roadside fruit stands have websites or are easily found on Google Maps. The other reason is because you can't go wrong. Hop in the car and head south on Montana Highway 35 along the eastern shore of Flathead Lake and you'll run into nearly as many orchard stands as there are trees. Fresh apples and cherries are truly the staple of the area but, you can occasionally run into pear or plum stands as well. Let me tell you, there is something truly magical about setting at a roadside park on the banks of the lake and sinking your teeth into a fresh, sweet cherry grown high in the mountains.

Best Bakery: Lake Baked – I'm a sucker for baked goods, so when I find a place that offers a wide variety, I'll probably be visiting every day. Lake Baked crafts fresh pastries every day and covers just about every variation that you can imagine. Breakfast rolls, quiches, muffins, and fruit pies will warm the heart and palate of any Great British Baking Show lover like myself. As a bonus, they offer mouthwatering lattes and I think everyone knows how I feel about coffee and mountains.
This guide will point you in the direction of some of the most memorable places I have ever been to but, I haven't been everywhere. Do you have suggestions of places I should visit near these cities or some cities you think are better than the ones I listed here? I want to hear from you! Drop me a line on Facebook, Instagram, or Twitter @ChaceoftheGlenn.
Travel Content Idea
This guide was created with the help of Chace, a travel blogger and freelance writer focusing on less-than-usual travel destinations across the United States. Alongside his wife and canine daughter, he has visited 45 states, 28 national parks and forests, and more curious little towns than he can count. Follow his adventures, and misadventures, @ChaceoftheGlenn on Facebook, Instagram, and Twitter.