Traveling can get addictive when wanderlust is hard to resist. The whole experience of venturing a place you are alien to, meeting new people, letting your tastebuds in on food like never before, characteristic smells, new terrains, and an unparalleled exposure to diverse cultures; traveling acquaints to a rendezvous you have never felt before and perhaps that is where the charm lies. To put yourself in all these situations, challenge yourself mentally, emotionally and physically is one confrontation that will evolve you as a person. Indeed, this is one verb that has more to it than just venturing a novel geography. To scoop further insights of traveling are these five books recommended by TripHobo that you must catch hold of if you are contemplating your next wanderlust destination.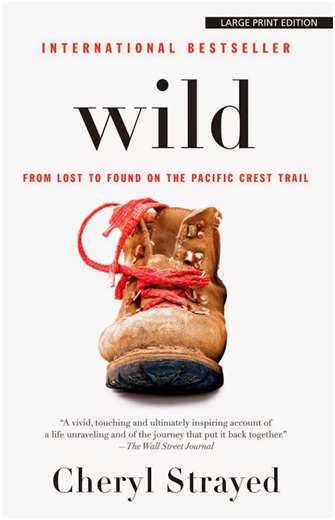 Wild: From Lost to Found on the Pacific Crest Trail by Cheryl Strayed
The perfect read for anyone out there who has been considering a solo travel. This book talks about the journey of a woman, who has been feeling "lost" for a while and decides to take up an adventure to perhaps find herself. Her mother's death is what triggers her adventurous hike across the overwhelming Pacific Crest Trail.
---
Eat, Pray, Love by Eliza Gilbert
The popular film featuring iconic Julia Roberts was derived from this very book. A book describing the journey of a woman who discovers how life actually lies in just three things – food, the divine, and love, which bring light to her following her divorce. Food in Italy, Pray in India and Love in Indonesia is what the very enlightened Eliza Gilbert writes about.
---
Vagabonding: An Uncommon Guide to the Art of Long-term World Travel by Rolf Potts
If you are someone who loves the idea of travel planning, check out this book written by Rolf Potts who spent a good decade on the road! A whole of practical information, insights and delightful experiences is what you can look forward to in this book. This book rids you of any excuse that has been holding you back to get up and travel.
---
The Alchemist by Paulo Coelho
From the master himself, The Alchemist will persuade you to persuade your dreams. Revolving around an adolescent shepherd boy's journey from Spain to Egypt in a bid to follow his heart, the book is gripping, to say the least. If travel quotes inspire you, this book is full of them!
---
The Lost Girls: Three Friends, Four Continents, One Unconventional Detour Around The World by Jennifer Baggett, Holly C. Corbett, and Amanda Pressner
The ultimate book to catch hold of if you have been wanting to travel with your girl gang, this one is like a chick flick deciphered very well into a book. A brilliant layout of three women dealing with quarter-life crisis as they explore the globe! From relationships to jobs, this book is everything a girl relates to!
After reading these, we will be guilty as charged to make you want to get on your next trip already!